OUTDOOR PLAYGROUND SAFETY
Blog by Green Roots Play Equipment - 06-12-2019


---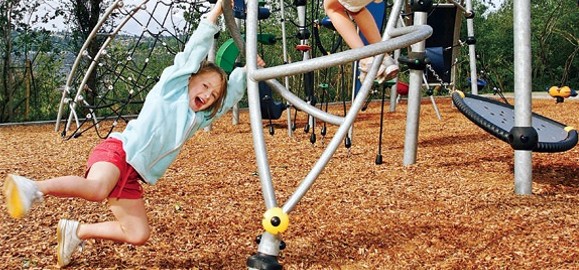 When it comes to children, outdoor playground safety is the most important factor in preventing injuries and protecting children. Every year an alarming number of children across Canada get injured on playgrounds, most of which are preventable.
It is extremely important to ensure that playground manufacturers adhere to the Canadian safety standards. Whether purchased for private or commercial projects, playgrounds should only ever be installed by certified playground installers to ensure that they meet the manufacturers' specifications in order to comply to the CSA standards. The most important factor in keeping playgrounds safe is to maintain and upgrade early childhood playground equipment on a regular basis. This is key to preventing playground injuries.
Certified Playground Inspectors
Unfortunately, there is no Canadian law in place that governs the regular maintenance and safety checks of existing playgrounds. To ensure outdoor playground safety, play equipment should have safety inspections performed at regular intervals by a Canadian Certified Playground Inspector in order to avoid preventable injuries. Certified Playground Inspectors have been trained to find hazards in playground structures and surfacing that may not be obvious to the regular bystander.
Play Surfacing
One of the most important factors in preventing injuries on a playground is
play surfacing
. Many older playgrounds do not have adequate play surfacing, which is causing concussions and broken bones when children fall.
Over time, engineered wood fibre compacts down and becomes a very unforgiving surface for children to fall on. The engineered wood fibre needs to be raked out and topped up on a regular basis in order to meet safety standards.
Rubber tile play surfacing also needs to be maintained and checked at regular intervals in order to repair or replace pieces. An upgrade is necessary once the rubber tiles show signs of wear and no longer provide adequate fall protection.
Over time pieces on the play equipment can start to wear or break and therefore it is equally important for maintenance checks to be performed on all playground equipment at regular intervals. Certified Playground Inspectors may find safety concerns that are potentially fatal such as entanglement hazards. They can also find non-fatal issues that have occurred with time and use that need to be dealt with immediately. Repairs may be performed to bring the play equipment back up to outdoor playground safety standards, but if deemed unsafe, the playground should be taken out of commission immediately until it can be repaired properly or replaced.
It cannot be emphasized enough how important it is to keep playgrounds at a safe level for children to play at. The majority of playground injuries occur when play equipment and play surfacing have not been kept up to safety standards, thus making them an unsafe place for children to play.
These preventable injuries are showing an increased need for mandatory safety inspections to be performed by Certified Playground Inspectors at regular intervals on all play spaces across Canada.
Contact
Green Roots Play Equipment
at
1-855-382-7529
to learn more about outdoor playground safety or about PEP grants through the BC government's Playground Equipment Program.