0 Kids Play Equipment for Inclusive Play
by

Green Roots Play Equipment

06-12-2019
Your vote is:
0.00 of 0 votes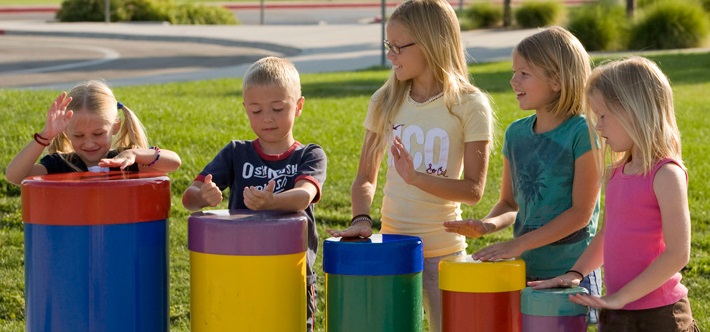 Every child has a right to play. Not only do children discover their physical capabilities through play, they also develop social, emotional and cognitive skills fundamental for their development.
Kids Play Equipment
Kids play equipment is invaluable for all children. Children with disabilities benefit equally from the value of play and it is imperative that they are granted the same opportunity. Unfortunately, many play spaces do not accommodate children of varying abilities. Physical barriers on a playground cause social exclusion.
When play areas and playground equipment are not accessible to children with disabilities, social barriers are created and interaction between children of various abilities diminishes.
Playground manufacturers and designers are now designing parks and playgrounds universally to provide inclusive play. ADA designs on playgrounds provide accessibility for children in wheelchairs, and other assistive devices, and allows all children to be included.
There are many ways to provide inclusive play on a playground. Designers can create wide pathways and provide rubber play surfacing which allows all users easy access to playground equipment. Manufacturers such as Play Mart provide ADA accessible play structures, by manufacturing ramps on playground equipment and interactive play along the ramps. They also provide ADA handles with transfer decks and ground play activities underneath of the structures. ADA accessible sandboxes, sand tables and many other ADA accessible pieces of playground equipment make it possible for all children to play together.
ADA accessible swings, such as the Biggo Solo from Dynamo, are pieces of kids play equipment that allow children the opportunity to swing together with their peers, parents or caregivers. Basketball hoops can be offered at different heights to allow children of all ages and abilities to play together. Many designs can be created to allow for an inclusive society.
Unfortunately, many communities lack places to play for children with disabilities. This has created an increased awareness to create inclusive playgrounds and play spaces, and although it takes effort to bring this to fruition, it can be accomplished.
Inclusive play benefits all children regardless of ability. It teaches an understanding and appreciation for diversity within our society, as well as tolerance and acceptance of everyone's unique needs.
Working together towards creating an inclusive society will be beneficial to all.